Day 9: When is the last time you won a trophy, and for what?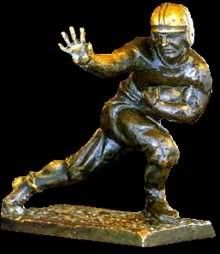 I'm gonna guess no one is this awesome who's reading
Of course, when I thought about this question, I was thinking about a trophy my husband won almost 20 years ago...not remembering that he won something else last year. They're both pretty funny actually. The one I was thinking about is a golden spatula award, given to him when we worked at McDonald's in high school with a bunch of friends. You all know who you are....I won't be outing you. ;)
More recently, he won a toilet trophy for coming in last in his fantasy football league.
As for me...my last one came all the way back in junior high. I'm not athletic in any way, shape or form....so you know it has to be for something else.
Bowling.
Hell, yeah.