Day 6: Assuming you have to make a choice, would you choose to go back in time and fix your mistakes or see into the future and know what was going to happen?


For the moment, ignore the fact that time travel isn't a real possibility.

There aren't enough Delorians to go around.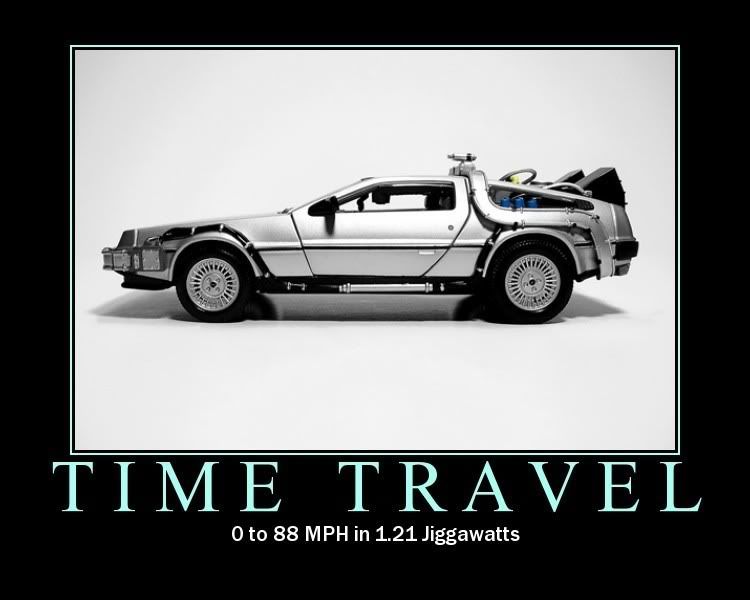 I would go back in time in a heartbeat, not so much to fix my mistakes, but to alter the course of events. I'd warn myself what was going to happen and try to do whatever I could to prevent it.

I'd give anything to change the past.

It might be tempting to see what the future holds, but I think I'd rather not know.