Here I am, in the middle of the proverbial sandwich. Officially a member of the sandwich generation.
About 10 years ahead of schedule.
I certainly didn't think I would be here yet, at least I hoped not. I thought that things would be different. That I'd be able to get my babies raised up a little bit more before I found myself helping in two different directions.
So much for that.
As Dad says, life decided to toss us all a curve ball.
Just a little earlier in the game than we planned for.
So, I'm settling in here between my pieces of bread. Between my parents and my children. Trying to do what I can for them both, knowing I'll never be able to do it all.
Lucky for me, I've got a lot of company in the sandwich. The people that make the distance between the pieces of bread not seem so far away.
If I'm gonna be a sandwich, I have to be a BLT. Because bacon is almost as awesome as I am.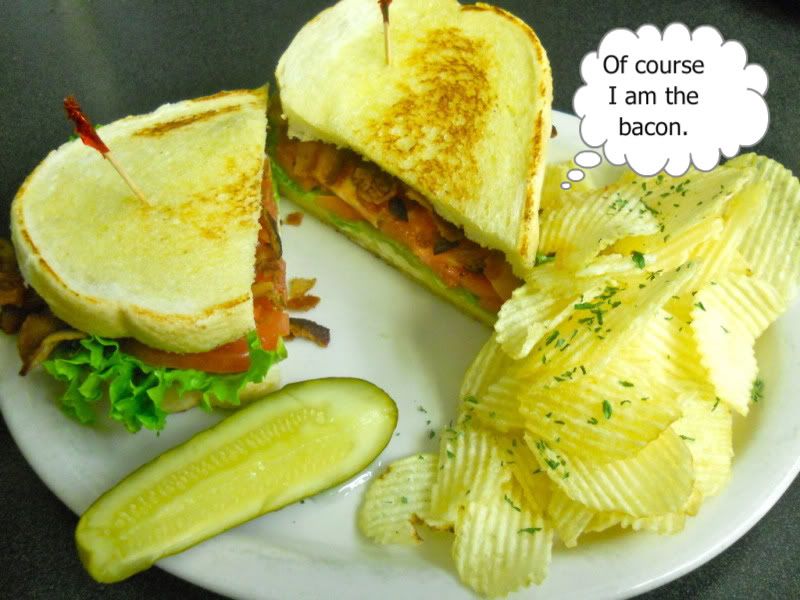 You can't have a BLT without the mayo, the lettuce and tomato, though.
Profound gratitude to all my condiments. Without you, I'd just be a piece of bacon slipping between a few pieces of toast.
I'll let you all guess who the pickle is.