There is a chill in the air. My yard is littered with leaves of all different colors. It just started to rain.
Gray skies overhead. They should be gloomy. They should be dreary.
But I am that person. The one who loves it when it rains.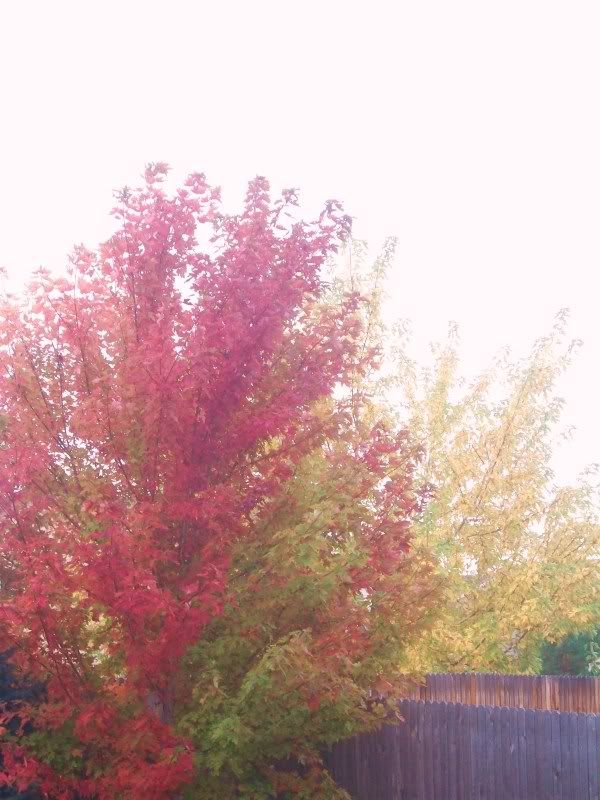 Truth be told, I could sit here and sip a cup of tea and stare at the glorious fall rain for the rest of the day. Really, I could. I could do nothing else today and be okay with that.
I love fall, and I love the rain.
I love that my two youngest babies are snuggled up on the couch together, pretending to take a nap, peeking out from the blankets every so often.
I love sleeves pulled down and tucked over tiny fingers.
I love little boots peeking out from little jeans.
I love sneak peaks of my nephew's very first Halloween costume ever.
I love to hear my father laughing, really truly laughing, on the phone. I need to hear that more often. It made my day today.
I love you, Dad.