As long as I've been awake today, I've been busy. This is the first time I've sat down all day. It's probably better that way.
I need the constant distraction.
11 years ago today my husband had surgery for cancer.
And a year ago today, the doctors started using that word in reference to my father, though the full diagnosis would not come for another few weeks.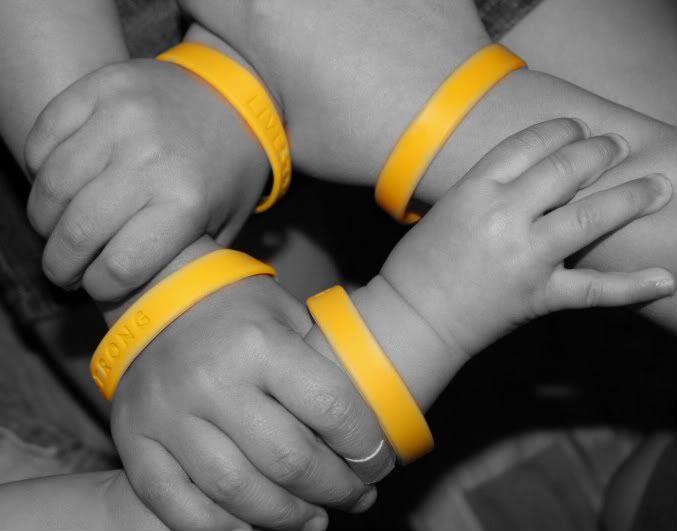 The hands of my children,
the ones my husband was not ever supposed to have,
joined together for my father.
October 26 is one of those days that will never pass without me pausing and thinking. About how fortunate we are for the time that we have. About how much we can take things for granted. About how your whole life can change in the blink of an eye. About who I love the most in this world. About what they have been through. About the road that lies ahead.
These two men in my life, connected by a disease, and a day.
I love you both.